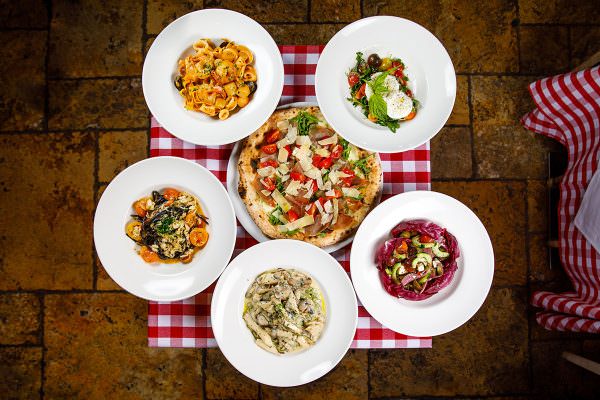 La Trattoria, a new Italian pizzeria and restaurant located steps away from the entrance of 5th Avenue, opened on January 3rd at 878 5th Avenue South. From the owners of Caffe Milano, La Trattoria is new to the Avenue, but its partners are well acquainted with its vibrancy and charm.
La Trattoria specializes in serving authentic Neapolitan pizza with light and airy dough. The rustic Italian restaurant also offers hearty homemade pasta, cheese, bread, fish and meat. The easygoing family style restaurant has imported nearly all of their appliances and ingredients from Italy, from the oven to the dough mixer. La Trattoria aims to create the warm ambiance felt in authentic family-style Italian restaurants.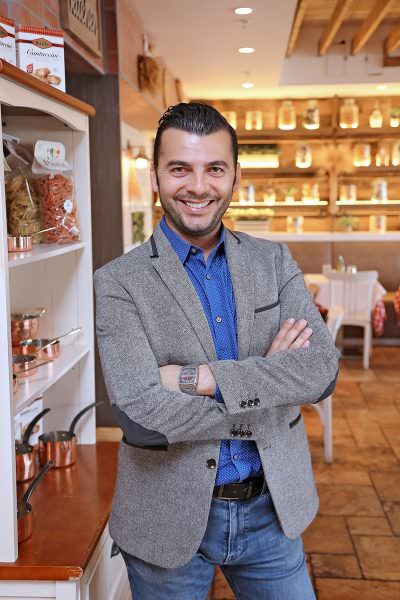 Luca Di Falco, owner and partner of Bice, Caffe Milano, and now La Trattoria, has partnered with award winning craft cocktail creator Massimiliano Tonni and third generation pizza chef from Naples, Italy Domenico Foraggio. "With these two partners, I have the best team. Domenico changes the way he makes the dough every day depending on the weather, temperature, and humidity. Massi worked his way up from server to bartender to bar manager at Bice and we are lucky to have such a charismatic and friendly person at the front of house," says Di Falco. Luca Di Falco moved to the United States from Italy in 2002 and then to Naples in 2009. He immediately began working for Bice and has been a part of the restaurant industry ever since.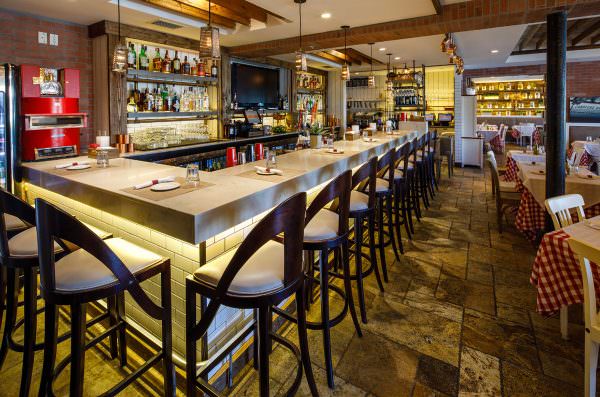 The Business Improvement District is thrilled to see the partners from Bice and Caffe Milano open a third restaurant on 5th Avenue. "It's incredibly exciting to see La Trattoria open their doors, the Di Falco's have been a part of the 5th Avenue family for the past 10 years and we are delighted to support their newest endeavor." says Bruce Barone, Jr. Executive Director of the 5th Avenue South Business Improvement District.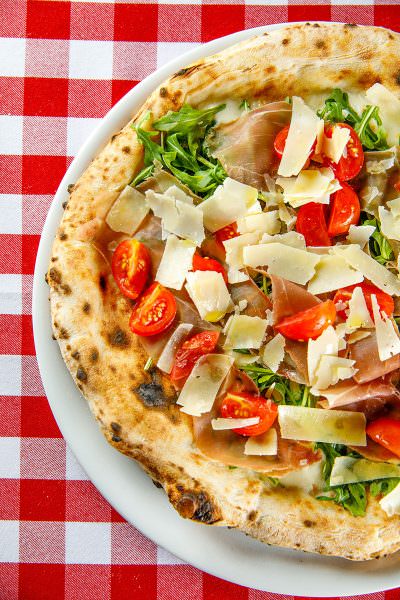 The Grand Opening event on January 3rd brought more than 800 guests to the restaurant. They offered 50% off the entire menu all day including specialty happy hour drinks. La Trattoria is the only restaurant on 5th Avenue to offer two happy hours daily, with half off all menu items and five-dollar drinks. La Trattoria is open daily from 3pm – 1am.
About 5th Avenue South Business Improvement District
The 5th Avenue South Business Improvement District (BID) was established in 2010 to promote 5th Avenue South through avenue enhancement, marketing, events and business and property services. Its mission is to brand, promote and create awareness of the 5th Avenue South Business Improvement District to residents and visitors as the destination of choice to live, work, shop, dine and play. Managed by a board of directors representative of district boundaries, the BID represents the interests of both property owners and businesses in growing and sustaining a healthy, vibrant 5th Avenue South district. The BID is located at 649 5th Avenue S and can be reached at (239) 692-8436.
For more information, visit https://www.fifthavenuesouth.com.
---
WCG is an award-winning, full-service, public relations, print and digital advertising and marketing firm assisting companies throughout Naples, Fort Myers and Southwest Florida in the development of successful brand, marketing and advertising strategies. Its partner company, Sprickit Digital, offers full-service digital marketing and digital advertising services throughout Florida and the United States. Their offices are located at 2343 Vanderbilt Beach Road, Suite 608, in Naples, Florida. For more information, call 239-597-9480, visit www.wcgpros.com or sprickit.com