Anyone come to mind when you hear the term poise? Perhaps Audrey Hepburn. What is it that makes Audrey Hepburn so memorable? Is it her beauty? Perhaps, but beauty is superficial. Better yet, it's her poise.
Someone with poise is someone you can't help but notice. Those who possess poise exude fearlessness, change the atmosphere of the room and turn heads without knowing. Poise is a humble confidence.
Poise means being graceful and elegant. It also means being memorable, polished and sophisticated. Someone with poise is unique and attention grabbing. Sound familiar?
Advertising, when done right, can be all these things. Elegance and grace in advertising? Advertising must find the balance between marketing and creating an emotional appeal. Advertising sparks interest and desire. We at WCG follow true-life inspiration allowing us to produce ads with integrity, memorability and precision. So yes, Wilson Creative Group possesses poise.
Who or what in your own life possesses poise? Get creative and take a snapshot of anything that catches your eye, piques your interest and sparks your desire. Here's ours: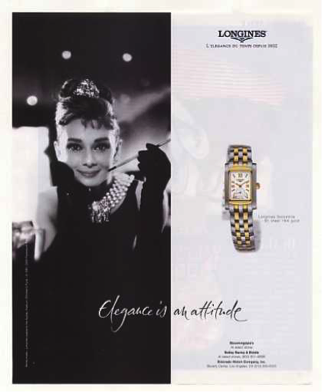 Sincerely,
Rylie K.