Collins Dupont Design Group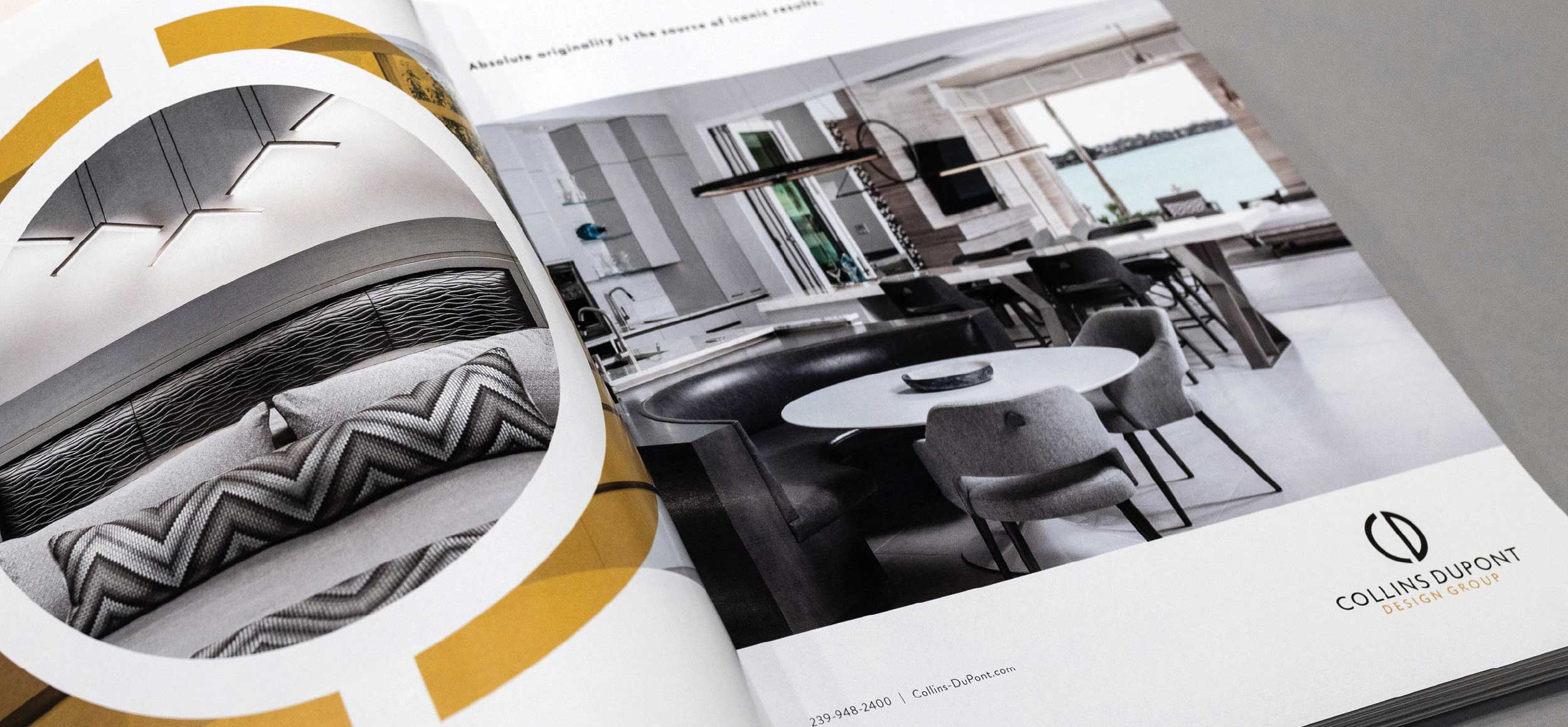 Based in Bonita Springs, Florida, Collins DuPont has been creating timeless interior designs in renowned homes and communities locally and internationally for over 30 years.
Client:
Collins Dupont Design Group
Location:
Bonita Springs, Florida
General Creative
The company's principals entrusted us to create a strategic solution speaking directly to the benefits of hiring their design team. At the core of our efforts is a visually stunning ad campaign in upscale glossy magazines, capitalizing on "iconic" as a differentiating word in their brand vocabulary. The visual identity we established extends to the monthly e-blasts and social media posts we designed as well as stationery suite materials.