Wilson Creative Group (WCG), a full-service advertising and marketing agency, has promoted Yulia Yugay to the position of chief financial officer. She previously served as the agency's financial manager.
In her new role, Yugay is responsible for managing the agency's finances, including financial planning and projections, management of financial risks, record-keeping, accounting practices and administration, financial policies and reporting, and data analysis.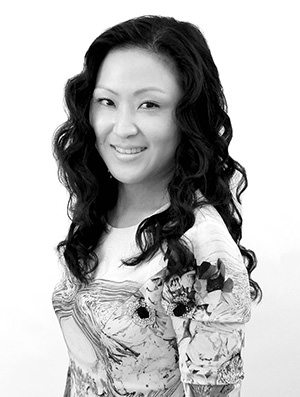 Originally from Kazakhstan and fluent in three languages, Yugay previously served in executive positions as chief operating officer, human resources director and financial controller for companies in the Naples luxury retail and nonprofit sectors.
"Yulia possesses a wealth of financial acumen and industry experience including a deep understanding of luxury retail and nonprofit brands," said WCG CEO and President Peggy Wilson. "Under her leadership, we manage budgets more finitely, process proposals more expeditiously, bid projects out to subcontractors more frequently for the best pricing, and employ best practices for streamlining systems and job efficiency, saving our clients both time and money."
WCG is an award-winning advertising and marketing firm assisting businesses in the development of successful brand and advertising strategies. Its offices are located at 2343 Vanderbilt Beach Road, Suite 608, in Naples. For more information, call 239-597-9480 or visit wcgpros.com.
---
WCG is an award-winning, full-service, public relations, print and digital advertising and marketing firm assisting companies throughout Naples, Fort Myers and Southwest Florida in the development of successful brand, marketing and advertising strategies. Its partner company, Sprickit Digital, offers full-service digital marketing and digital advertising services throughout Florida and the United States. Their offices are located at 2343 Vanderbilt Beach Road, Suite 608, in Naples, Florida. For more information, call 239-597-9480, visit www.wcgpros.com or sprickit.com