A custom interiors firm, EDGE boasts an affluent clientele in the intensely competitive landscape of high-end interior design, custom closets and bespoke cabinetry businesses.
Die-Cut Brochure
EDGE's brand aesthetic is minimalist, modern and cutting-edge. We decided the brochure should be unique in shape (square, rather than standard). The paper's soft-touch coating alludes to polished hardwood, marble and other exquisite materials. Dramatic die-cuts on the cover allow breathtaking photography inside to peek through.
Ad Campaign
To communicate their full-service capabilities and broaden overall brand awareness, we created a magazine ad campaign. Every ad opens with the same powerful statement: "There are interior motives behind everything we do." Visually, the bold original professional photography speaks to the subtlety and finesse of the firm's designs.

Website & E-Newsletters
For the online presence at edgeinteriorsfl.com, we leveraged all the brand elements, visual grid and editorial style of the campaign, as well as capitalizing on the company's existing content. To drive more traffic to the site and social media pages, we launched monthly e-newsletters with up-to-date design project news, team member introductions, portfolio additions and industry trends.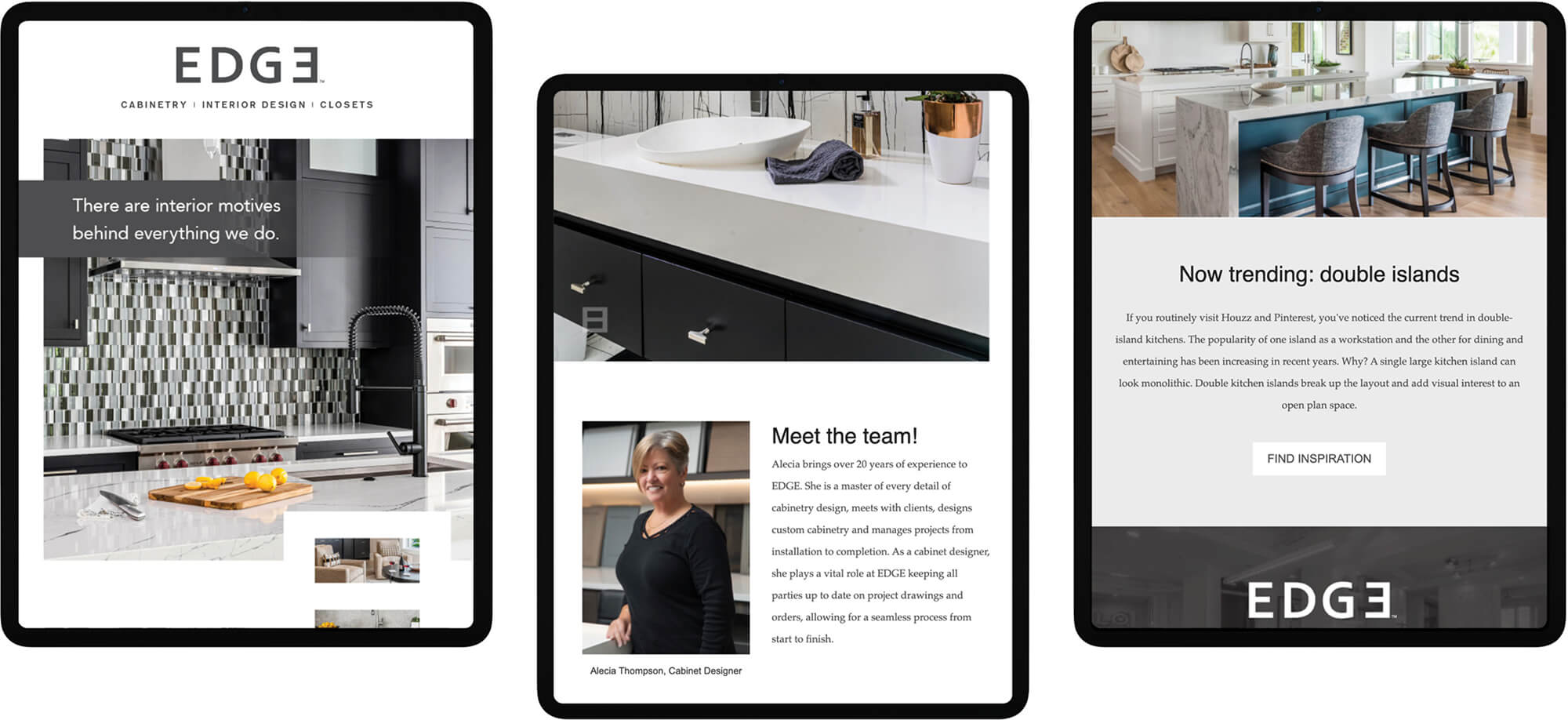 Gatefold
This elegant direct mail piece was EDGE's' first "calling card," introducing their services and the relationship with Diamond Custom Homes. Inserts were used at appropriate intervals to announce capabilities expansions and other timely news, minimizing the cost of revising and reprinting the existing mini-brochure.