Metropolitan Naples site work, construction now underway
Preliminary site work and construction has begun for Metropolitan Naples, a mixed-use development comprising three 15-story high-rise towers, each to feature a combination of housing, retail and entertainment.
Metropolitan Naples is led by longtime local developers Fred Pezeshkan and Jerry Starkey, who won the right to purchase and redevelop the property from the Collier County Redevelopment Agency (CRA) last November through a competitive bidding process. Starkey and Pezeshkan won a CRA design competition to create a transformative community that would stimulate redevelopment, and subsequently purchased the property in 2016 contingent upon receipt of entitlements and relocation of an existing 190' communication tower on the site. They closed on the acquisition late last year.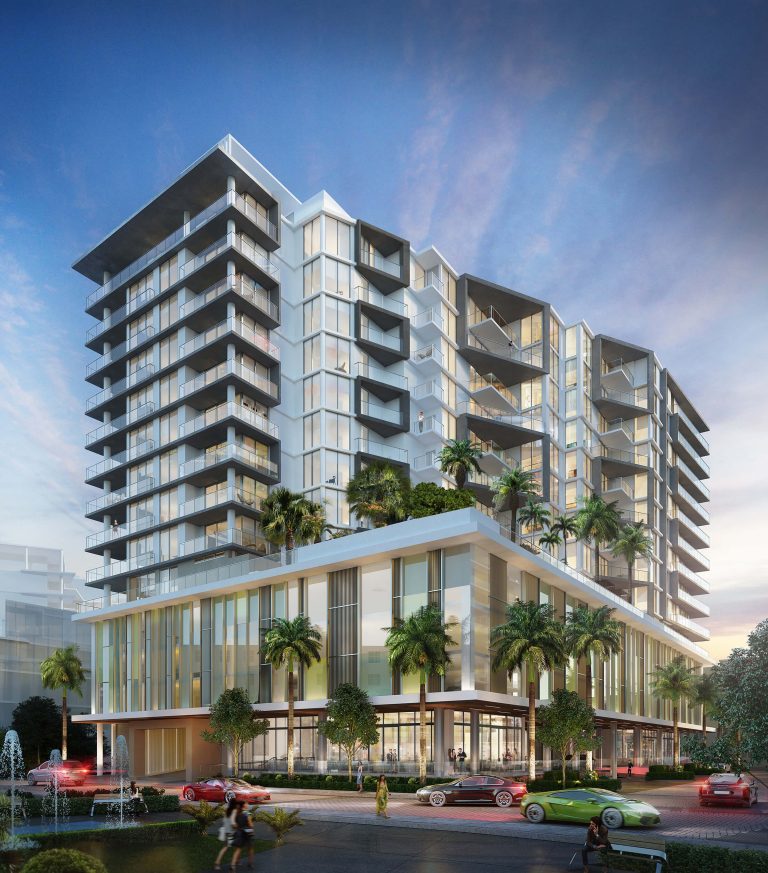 The project, targeted for redevelopment for more than 20 years, is located between Davis Boulevard to the north and U.S. 41 to the south on a long idle, five-acre site formerly known as the Gateway Triangle due to its shape. The site has long been viewed by the CRA as the basis to stimulate redevelopment of the area from Fifth Avenue South to the east.
Demolition of old storage buildings on the project site has been completed, and infrastructure site work including water and sewer hook-ups, electricity, landscaping, streets and entryways, is currently progressing.
"We have spent the last four years designing Metropolitan Naples with the goal of introducing a best-of-class luxury community that will continue the high-quality redevelopment of downtown Naples and Fifth Avenue South eastward," said Starkey. "We look forward to creating a high-quality destination and reshaping this area for the benefit of generations to come—just as we've seen on Fifth Avenue South over the years."
Construction for the community's first tower is expected to begin at the end of this year. The tower will include approximately 270 luxury apartments, with an upscale restaurant and ground-floor retail. Construction for the community's second tower, which will offer luxury condominiums, is scheduled to begin next summer.
"Metropolitan Naples will be a world-class destination to live, dine and work," said Pezeshkan. "Having lived in Naples for more than 40 years, I believe this community will indeed stimulate high quality redevelopment and significantly increase property values."
Features and amenities will include rooftop swimming pools, gardens and gathering areas. Each building will have ground floor retail and restaurants, and internal structured parking. On top of the retail and parking will be luxury residences, Class A Office space and potentially a luxury hotel.
Starkey and Pezeshkan have developed numerous mixed-use, residential, commercial, hospitality, and industrial developments in Naples and throughout Florida, Texas, and several Northeast and Mid-Atlantic States.
More information will be released as new milestones are achieved at Metropolitan Naples.