This critically acclaimed Italian "cucina" is one of our favorite places to eat—and a client since it opened in 2011. It is an immensely popular restaurant in Naples, Florida, where Italian eateries are a crowded, competitive category.
Brand Refresh & Anniversary Logos
When the restaurant reached its tenth anniversary, we helped them celebrate by designing a commemorative logo, as well as messaging and collateral for all the planned special events. The chosen emblem expresses chef/owner Peter Della Rocca's culinary roots in Brooklyn. All of our anniversary executions blend seamlessly with the ongoing brand we created and continue to evolve.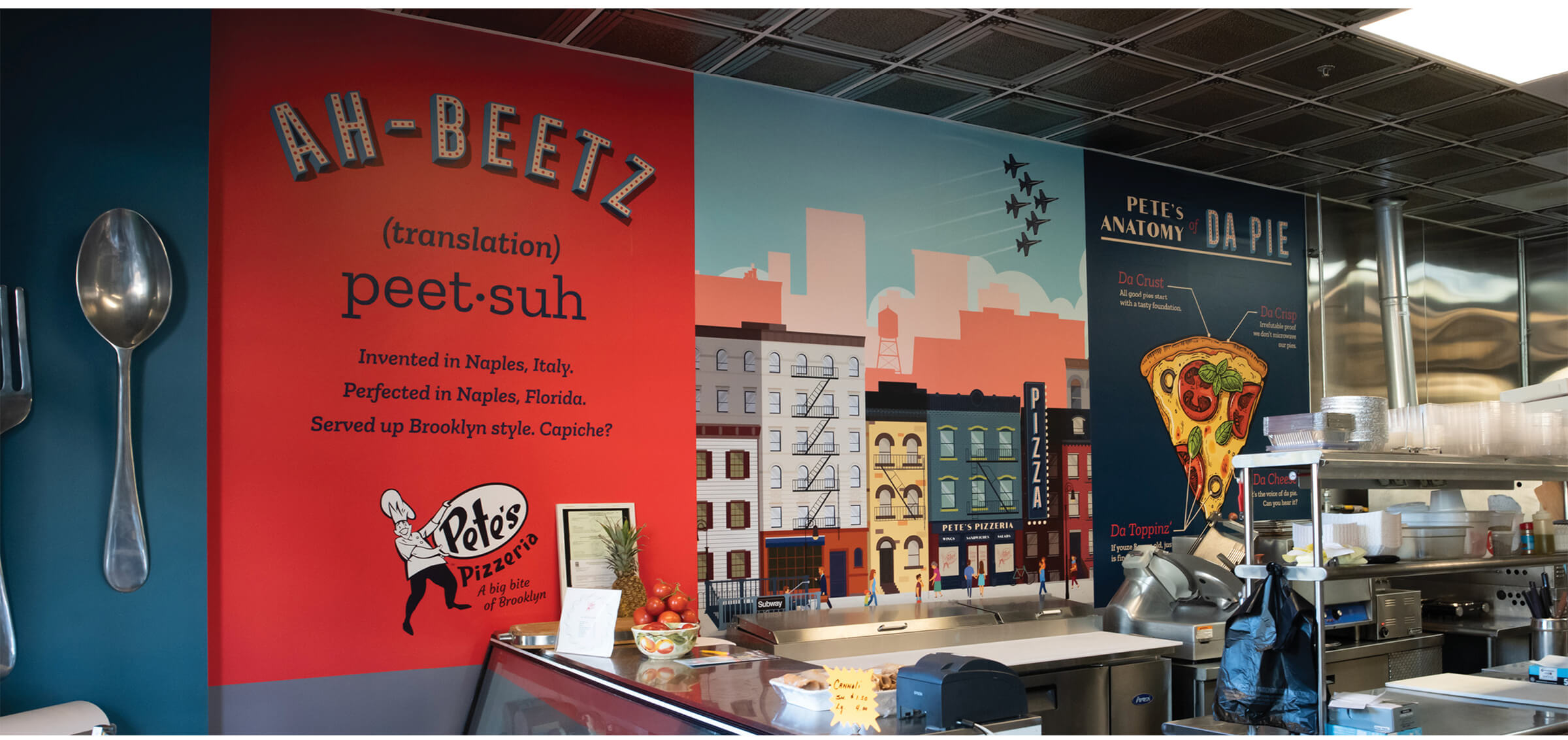 We made absolutely everything this cozy, pizza-centric spin-off from Parmesan Pete's needed to attract hungry customers (except the pizzas). From the massive interior graphics to menus, cardboard pie protectors and framed displays, every branded element adds fun and a touch of Brooklyn style to the dining experience.