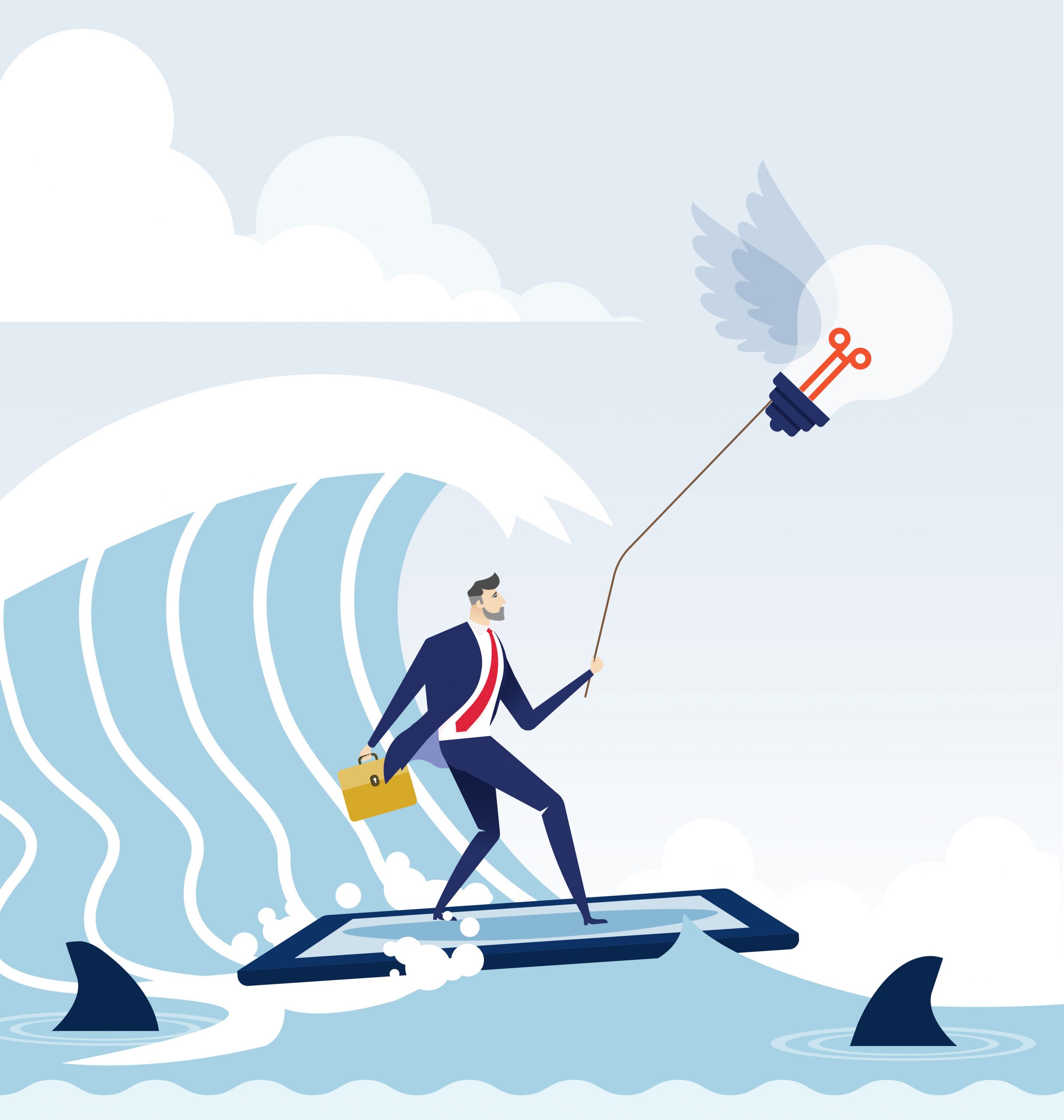 Riding the wave of creative momentum
You've probably heard this statistic before: "We see around 5,000 advertisements a day," And it's growing by the minute. It doesn't take a scientific study to believe it. Every time we look down at our phone, watch television or drive our car, we experience this every time—a bombardment of information. How does anyone or anything stand out from all the noise?
It comes down to producing effective creative. Everyone agrees with this. Except many businesses have the wrong idea about what a truly effective strategy is, which is why they don't see results.
Some businesses, like auto dealerships, can get away with producing low-quality messaging and still get sales. They can dodge the process by blasting hard retail 'creative'—if you can even call it such.
Other businesses, who hold themselves to a higher standard than their competition and want to associate trust, quality and value with their brand, stall their growth when they resort to churning out mediocre content for cheap clicks and views.
Low-quality marketing may seem economical, but it comes at a great cost. None of it sticks, creating more noise and clutter in the mind of the average customer. Time is wasted. And suddenly—customers put you in a box with your competitors as one-and-the-same.
The solution? Be disruptive with your advertising. A compelling brand grabs attention with provocative creativity. It shatters the status quo, placing you front and center of the customer's mind. And with the right messaging, they'll resonate with the feelings and emotions of your brand.
The most successful long-term campaigns in the industry have these qualities. Take a look at Absolut Vodka, for example.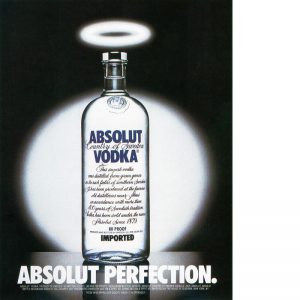 In 1980, they released the first ad of this long-running campaign: their premier vodka bottle with a glowing halo floating above it—and the words "ABSOLUT PERFECTION." Provocative, yet so simple and most of all, memorable. Realizing they could associate the campaign's famous line with any trend or identity, they found a winner, a concept capable of skyrocketing their brand awareness for the following decades.
It was time to leverage it further—to ride the wave of creative momentum. In the span of 25 years, they launched over 1,500 versions of this campaign, playing off the same idea: ABSOLUT MASTERPIECE. ABSOLUT ENVY. ABSOLUT NEW YORK. Soon enough, their efforts exalted their business from a US-market newcomer to the world's most recognized liquor brand.
Like anything worth doing, this kind of impactful creativity takes risk. The decision to stand out from the crowd paid off in Absolut Vodka's case, and it could work for you too.
If you wish to cut yourself from the clutter, you have to be bold. You cannot let the fear of the unknown stop you from moving your business to new heights. Dare to become a brand. Be different and trust your audience to understand your message. Only then can you achieve the long-term benefits of effective creativity: real staying power, beyond the competition's reach.
At Wilson Creative Group, we work with premier clients who have these big goals. We research, strategize and plan with purpose. Then we create just the right amount of content, highlighting provocative ideas with compelling copy and design.
We know we have succeeded because it's working. And none of it would have been possible if our clients avoided the risk. They committed, stayed the course, allowed time for it to work—and now they stand out among all the day's noise.
Is it worth the risk? Of course—if your marketing agency knows how to strategize, leverage and execute effectively. High-level creative skills should be of utmost importance. Take the risk. Reap the rewards. And only choose an agency that will dare to brand you for the long haul.