Web Goal: make a website as beautiful as the building
When you advertise a tower as striking as AQUA, translating the beauty to a web platform is the main challenge. And yet, it's not just about the beauty—we also needed to create the tools buyers need to make an informed purchase. We did both, coupling attractive design with creative web tools.
Visually Remarkable
The way the gorgeous lobby welcomes visitors to AQUA, we wanted to give web users the same grand entrance. The beautiful sliders are a glimpse of life at AQUA—and with few units remaining, we used an orange sun graphic to elegantly increase the urgency.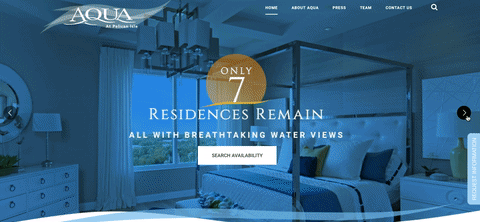 Display Availability
Although we'd love to make all our websites beautiful just for the sake of it, we also need to communicate relevant information. Our design uses a tower illustration to show how many, and exactly which tower units are available. When a visitor clicks on the available unit, a pop-up opens and displays the breathtaking Pelican Isle views.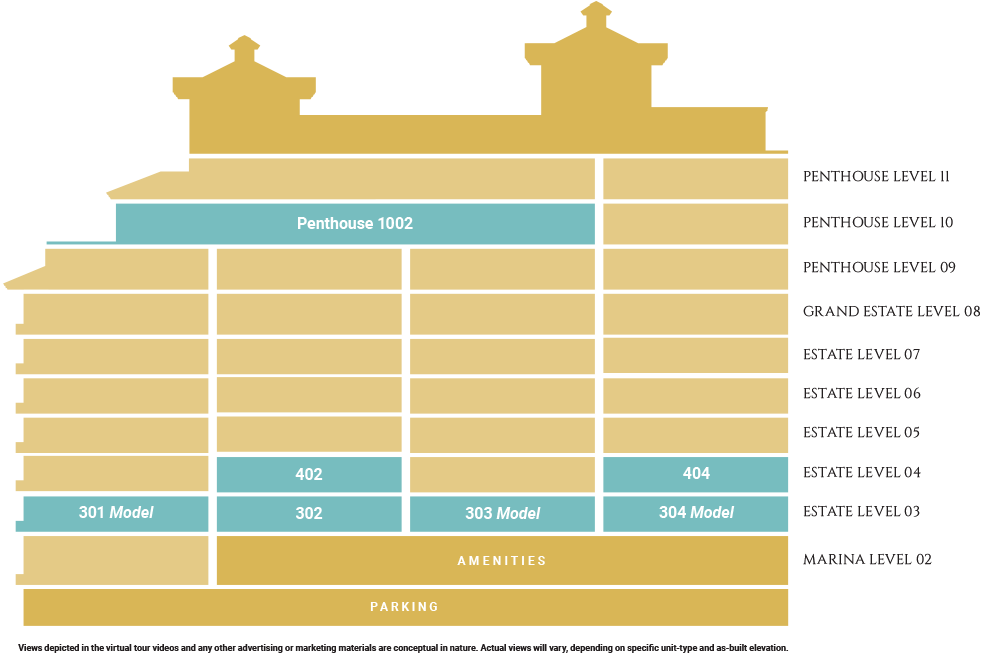 Amenities at a Glance
With a suite of resort-style amenities and all of Naples at homeowners fingertips, it's tempting to just list everything. So how do you communicate the information without detracting from the overall user experience? We opted for collapsible menus.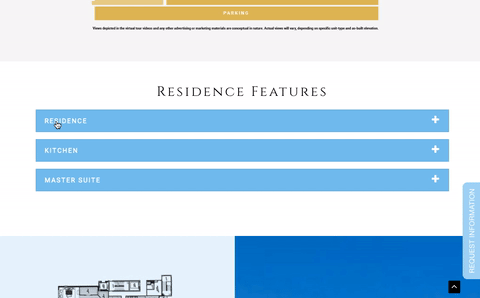 Enjoy the Views
We hope you enjoy the video, but we encourage you to visit the site to fully experience life at AQUA.
---
WCG is an award-winning, full-service, public relations, print and digital advertising and marketing firm assisting companies throughout Naples, Fort Myers and Southwest Florida in the development of successful brand, marketing and advertising strategies. Its partner company, Sprickit Digital, offers full-service digital marketing and digital advertising services throughout Florida and the United States. Their offices are located at 2343 Vanderbilt Beach Road, Suite 608, in Naples, Florida. For more information, call 239-597-9480, visit www.wcgpros.com or sprickit.com