Wilson Creative Group (WCG), a full-service advertising and marketing agency, has appointed Christian Anderson to the position of traffic coordinator.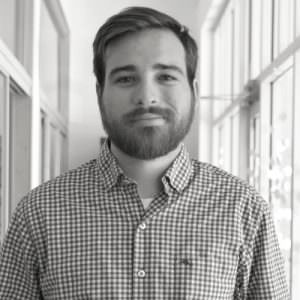 In this role, Anderson is responsible for directing and monitoring the flow of materials and resources through the company, tracking and disseminating information, creating schedules for the timely delivery of resources and materials, and identifying potential issues to avoid the disruption of work schedules. Utilizing the agency's comprehensive project management software, he develops workflow schedules and timelines, identifies opportunities to adjust and revise processes, and increases efficiency by developing solutions for potential workflow delays.
"Christian is an organized, detail-oriented problem solver with excellent interpersonal and communication skills," said WCG CEO and President Peggy Wilson. "His ability to multitask and work in a high-pressure environment helps guide our clients' projects to completion smoothly, on time and on budget."
A Naples native, Barron Collier High School graduate and freelance mixed-media artist, Anderson studied film/video and photographic arts at the Art Institute of Chicago.
WCG is an award-winning advertising and marketing firm assisting businesses in the development of successful brand and advertising strategies. Its offices are located at 2343 Vanderbilt Beach Road, Suite 608, in Naples. For more information, call 239-597-9480 or visit wcgpros.com.
---
WCG is an award-winning, full-service, public relations, print and digital advertising and marketing firm assisting companies throughout Naples, Fort Myers and Southwest Florida in the development of successful brand, marketing and advertising strategies. Its partner company, Sprickit Digital, offers full-service digital marketing and digital advertising services throughout Florida and the United States. Their offices are located at 2343 Vanderbilt Beach Road, Suite 608, in Naples, Florida. For more information, call 239-597-9480, visit www.wcgpros.com or sprickit.com