We all have our favorite campaigns. Maybe it's Volkswagen's "Think Small", Budweiser's "Puppy Love" (the Lost Dog especially tugs at the heart strings), or Audi's powerful #DriveProgress spots. So how did these timeless campaigns move from an ambitious vision to an effective final product?
The simple answer: strategy. Strategy informs each step of an ad campaign's inception to address the three key components of message, market and method. We'll make the steps easier to understand by using one of our latest campaigns, the 2016/2017 Seaglass campaign—and we'll add an additional "M" to the mix.
Define the MESSAGE.
You have to know what to say before you decide how to say it. The message is the central point describing what you're selling. Once established, it should be displayed consistently and prominently throughout the campaign.
So what does this look like in practice? Enter Seaglass, a luxury tower overlooking Bonita Bay. Following last year's stellar sales, mostly the interior residences remain. But some potential buyers falsely assumed these residences might not receive as much sunlight. We dispelled this concern by focusing the campaign on the abundance of sunshine in every unit. Our creation: Hello Sunshine!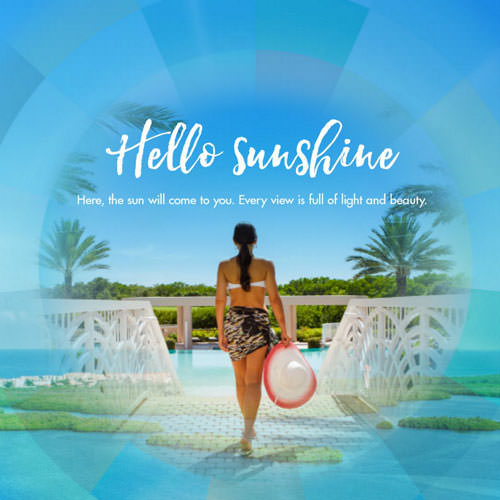 The bold message highlighted how the interior units are scientifically proven to allow just as much sunlight as the end units. The sunshine strategy sheds a new light (yes, pun intended) on these units and encourages buyers.
Hit the Right MARKET.
Next, you must identify the right audience—what we call the "target market." Identifying and isolating this audience early will save time and money. For Seaglass, as with many of our clients, we are speaking to a truly special audience, many of whom are seeking a retirement home in the Sunshine State. Knowing our audience will inform the rest of the process and tell us which distribution channels to utilize, which tactics to employ, and even how to hone our creative. Message and market in-hand, let's get the method right.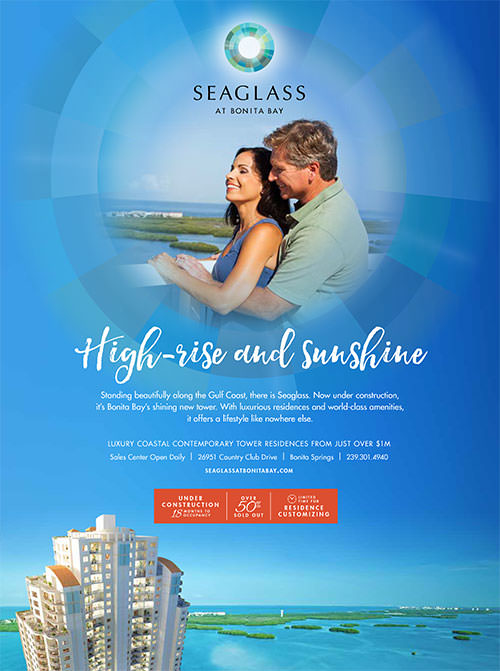 Get the METHOD Right
As the saying goes, "it's not what you say; it's how you say it." In this equation, the how is the method or medium (and no, we don't mean the Clairvoyant type), you choose to reach your market in order to persuasively convey the message. Will you use social media? TV commercials? Print ads? Digital banners? For Seaglass, we employed a dynamic mix of print, digital, TV and social media to connect with our audience—even banner ads were effective in driving traffic.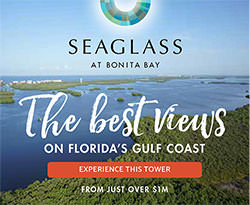 Don't Be Afraid of a Little MODIFICATION
As our most recent Noble Laureate famously riddled, "times they are a-changin'." It's the same song in the ad business. When changes inevitably occur, strategies must follow suit. Herein lies the need for modification.
For Seaglass, the campaign's original aim was to advertise the sun-filled units and lifestyle. As the tower rose into the sky, we wanted to leverage excitement with something tangible. We swapped out the lifestyle photos for real images of tower construction—now buyers know, Seaglass is almost a reality.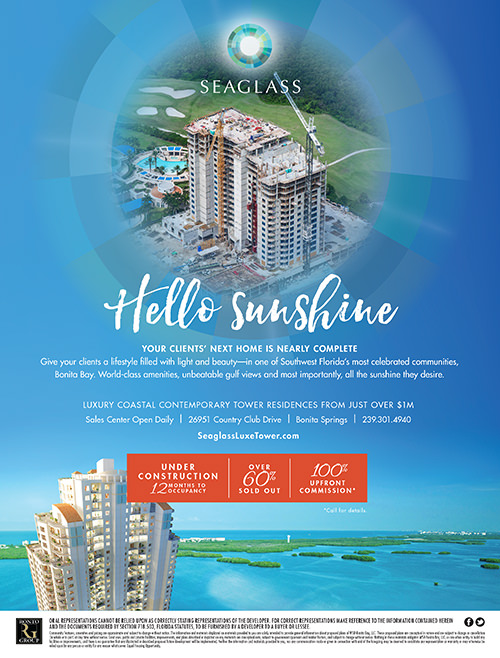 Whether it's the message, market, method, or modification, we personalized each step to achieve your desired outcome. The M's have it – strategy is key.
Need a little more expert advice? We've got just the remedy.
Lauren Connors is an Account Coordinator intern with Wilson Creative Group. She is a senior at Wake Forest University, where she is double majoring in Communication and Spanish and minoring in Entrepreneurship. She was born and raised in Naples, Florida and loves to travel.
---
WCG is an award-winning, full-service, public relations, print and digital advertising and marketing firm assisting companies throughout Naples, Fort Myers and Southwest Florida in the development of successful brand, marketing and advertising strategies. Its partner company, Sprickit Digital, offers full-service digital marketing and digital advertising services throughout Florida and the United States. Their offices are located at 2343 Vanderbilt Beach Road, Suite 608, in Naples, Florida. For more information, call 239-597-9480, visit www.wcgpros.com or sprickit.com